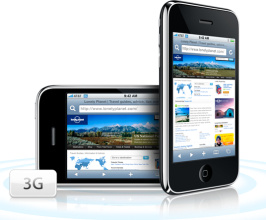 MacProVideo
, a company that is dedicated to producing and distributing training videos for Mac, is to release an application via the
iPhone
App Store. The application will allow users to watch
MacProVideo
's Mac video tutorials on an iPhone or an iPod Touch.
It also uploaded it's
N.E.D.
application for Mac OS X, adding a new
"Devices"
area to sync videos to your iPhone. The application will also remember your library state and playback position, searching has been tuned up a bit and there is the ability to ratings and notes to content.
N.E.D. 3.1 can be download free from MacProVideo's website. The application for iPhone is not available just yet, as it is
waiting for approval
from the
App Store
.
More info:
http://www.macprovideo.com/