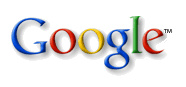 Pete Waterman, the songwriter behind the infamous "Never Gonna Give You Up" (performed by Rick Astley), has spoken out about
Google
recently, claiming the company is "exploiting" him, adding that he received only $16 USD in royalties from the company in the last year, despite the video being viewed 154 million times on
YouTube
.
In his whining rant, Waterman, whose estimated wealth is over $55 million USD, compared his treatment to that of exploited workers in Dubai.
"There was I sitting at Christmas thinking, 'I must have made a few bob this year with the old Rickrolling',"
Waterman said.


"I rang my publisher and they said 'You'll be all right', until I saw the royalty statement. £11.

"If 154 million plays means £11, I get more from Radio Stoke playing Never Gonna Give You Up than I do from YouTube."

For those unfamiliar with "Rickrolling," the recent Internet fad revolved around users sending other Internet users a link that was really a disguised link to the Rick Astley video on YouTube.
"Panorama did a documentary on the exploitation of foreign workers in Dubai,"
Waterman
continued
.
"I feel like one of those workers, because I earned less for a year's work off Google or YouTube than they did off the Bahrain government."