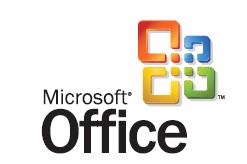 Microsoft
has been fined over 9 million euros this week by German antitrust officials over the alleged price fixing of their massively popular
Office 2007
software.
Bundeskartellamt
, Germany's economic regulatory body, added that undisclosed retailers worked with the software giant to illegally set the price of
Microsoft's Office Home and Student 2007
before starting a joint ad campaign.
"Not every contact between supplier and retailer regarding resale prices constitutes an illegal concerted practice,"
the German group
added
.
"In the present case, this boundary has been crossed."
Microsoft said it will obviously comply with the ruling.

"We will use this case as an opportunity to review our internal commercial processes and ensure that we are in full compliance with German law,"
a Microsoft statement noted.