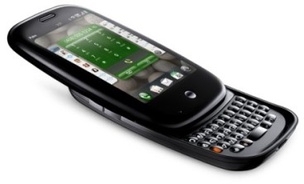 Palm Pre
, the latest in a long line of "iPhone Killers", is set to be one of the most anticipated
smartphones
of the year.
The Pre, which has a rounded shape, a 3.1-inch touchscreen, a slide-out QWERTY keyboard and uses a powerful interface to "pull together information, photos and current online status data from sites such as Facebook, Gmail and Exchange to seamlessly integrate them into the address book and contacts list," has been highly anticipated since its
debut
at this year's
CES
but Palm has yet to reveal pricing or a release date.
The smartphone will be coming exclusively to
Sprint
and Sprint may have let some vital information slip, according to
Brighthand
. Sprint employees have been granted no vacation time in the month of May, and the source says the expected release date is May 17. If the smartphone misses that date, then the release date will be June 29th, right before Palm's own self-imposed deadline for release.