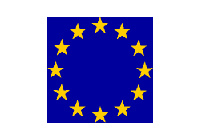 Calls made using
Voice over Internet Protocol (VoIP)
technology generally cost the caller less than traditional phone calls. For this reason, many of the major carriers within the European Union have outright banned VoIP use on their networks, viewing it as a potentially devastating threat to their revenues.
However, there are some signals from the European Union that they will be forced to change their stance. As things currently stand, individual EU member states regulate blocked Internet services, but EU telecom commissioner
Viviane Reding
recently commented that action must be taken against carriers that use their large marker share to
"block innovative services."
A report published in Germany's
Handelsblatt
newspaper claims that the European Union has already
prepared draft legislation
that would open all smartphones used within the bloc to VoIP services.