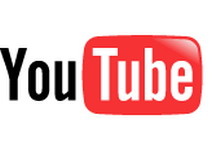 The 90-strong international orchestra built through the
YouTube
video-sharing site will make its debut at New York's Carnegie Hall tomorrow evening. The video will be available on YouTube on Thursday. All 90 musicians auditioned for their place in the orchestra through YouTube, and also went on to practice for their concert at home while getting advice and lessons from some of the world's top musicians over the Internet.
The orchestra has had three days to rehearse together, and will be playing pieces from Gabrieli, Bach, Mozart, Brahms, Villa Lobos and John Cage.
"Everyone in the orchestra clearly has had a lot of experience playing their instrument,"
said
Michael Tilson Thomas
, the orchestra's Grammy Award-winning conductor and music director for the
San Francisco Symphony
.
Thomas added:
"Some of them are vastly experienced ensemble players in chamber music and orchestral music, some have much less experience,"
he said.
"Some have other professions, including being physicians, poker players and financial analysts."
More than 3,000 auditions were submitted through YouTube in December and January.
Judges from the world's top orchestras
narrowed it down
to 200, and YouTube users made the final selections. The
YouTube Symphony Orchestra channel
has been viewed 15 million times so far.