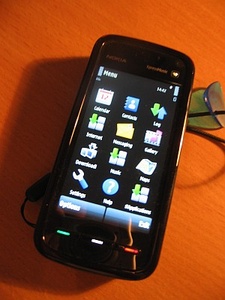 The
Nokia 5800 XpressMusic
has become something of a sleeper hit
since its release in November of last year
, hitting the 2.5 million sold milestone for the first three months of the year.
The device is touchscreen and can be considered more of music player than a phone. Its dual speakers face outwards and there is a 3.5mm headphone jack, two features not found on many phones. Also included are 81 MB of on-board memory and a large 8GB
microSD
card as well as a guitar pick stylus.
The sales data is from
GC Capital's
Tero Kuittinen which explains that
Nokia
was only expecting to sell 1 million of the phone but has handily beaten their conservative estimates.
Kuittinen adds that sales are being pushed thanks to the phone's decently low price as well as expansion into regions like Australia and Asia.