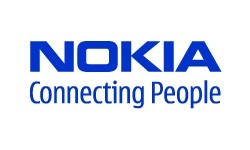 Nokia
, the world's largest phone maker, has reported a 90 percent drop in its Q1 profits year-on-year, citing the ongoing global recession as the reason for falling demand.
For the quarter ended March 31st, profits were EUR 122 million compared to EUR 1.22 billion in the same quarter last year.
Nokia CEO Olli-Pekka Kallasvuo was optimistic however, adding that demand for mobile phones is stabilizing, after dropping drastically over the past 16 months.


"Regarding the health of the overall mobile device market, the inventory already in the sales channels decreased substantially during Q1 due to extensive destocking by operators and distributors. This adversely impacted our sales volumes in the quarter,"
noted
Kallasvuo.
"However, it has also resulted in the demand picture becoming more predictable as we enter the second quarter."
For the upcoming quarter, the company believes sales volume to pick up or at least remain the same, from 93.2 million units during the quarter.