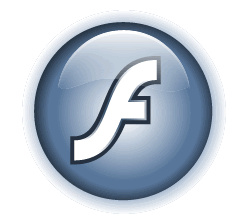 At 10:30 AM Adobe CEO Shantanu Narayen is scheduled to appear as part of the keynote presentation at the annual National Association of Broadcasters (NAB) tradeshow in Las Vegas. Earlier this morning his company announced a new initiative he will be talking about today and throughout the coming week - the Adobe Flash Platform for the Digital Home.
This new platform is intended to bring Flash video to consumers using TVs, settop boxes, and Blu-ray players.
In the second half of 2009 NXP Semiconductors is planning to have the first Flash enabled chip ready to ship to OEMs. Intel, Sigma Designs, and Broadcom are also developing their own chips and Comcast is working to have it used as part of tru2way, the successor to CableCARD technology for TVs, settop boxes, and computers.
The most significant partner in this venture is probably Netflix. Bill Holmes, vice president of Business Development at Netflix, was quoted in Adobe's press release saying
"Adobe's Flash Platform for the Digital Home offers great promise as Netflix continues its expansion directly to the television with our consumer electronics partners."
The Netflix Watch Instantly streaming video service has led their
continued growth
over the last few months. The availability of settop boxes, blu-ray players, and game consoles with Netflix clients has been
a key ingredient
to that success.
A.D. "Bud" Albers, CTO of Disney Interactive Media Group, will help Shantanu Narayen present today's keynote. Disney, Intel, and Comcast, is participating in Adobe's Open Screen Project, aimed having Flash support on every possible device.