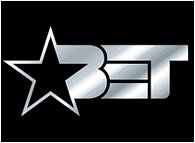 BET (Black Entertainment Television)
has announced that they have begun using
Motorola's MPEG-4 AVC
encoding system to deliver their broadcasts in
HD
.
The programming will be distributed via satellite using Motorola's SE-5100 HD video encoder. The network decided to use MPEG-4 instead of
MPEG-2
as it would save satellite
bandwidth
.
All affiliates will receive the content using Motorola's DSR-6050, which can transcode MPEG-4 HD content in MPEG-2 for cable subscribers that do not have HD set top boxes.

"We have enjoyed excellent video quality and reliability using Motorola DigiCipher II over many years,"
added
BET senior vice president of technology and operations Deidre Jackson.
"Being able to merge this easily with Motorola's new MPEG-4 HD equipment has made this transition to HD transmission seamless for us.
"