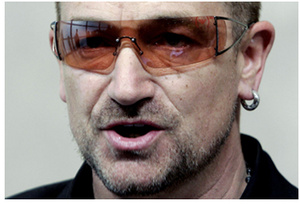 A 2 CD album offered exclusively to U2's paid website subscribers has been spotted on internet torrent trackers for download via BitTorrent. This follows the leak of their latest album earlier this year.
U2 frontman Bono and Manager Paul McGuinness have been very vocal in their criticism of P2P downloaders, and even stronger criticism of ISPs, whom
McGuinness referred to
as "shoplifters."
McGuinness
spoke out
in support of France's
3 strikes plan
at last January's MIDEM conference in France. Would his opinion change knowing it would mean cutting U2 website subscribers from buying their product?
If not, what does that say about his understanding of the economics of music and the internet?