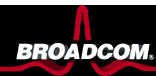 Qualcomm
and
Broadcom
have come to an agreement that will end years of litigation that spanned across three continents. Over a four year period, Qualcomm will pay a whopping $891 million to mobile chip rival Broadcom, after losing several patent infringement cases against the company. It will make a first payment of $200 million by the end of June this year.
Qualcomm rescheduled its quarterly earnings call after announcing that it was in advanced settlement talks with Broadcom, whom it has been fighting a legal battle with since 2005.
"It's clearly costing Qualcomm a lot but it's best for both companies to move on."
said
Charter Equity Research
analyst
Ed Snyder
.
"It's a win for Broadcom."
Analysts expect Qualcomm will report quarterly revenue of $2.35 billion today. The settlement will lead to the dismissal of all litigation between the companies, including patent infringement claims Broadcom brought against Qualcomm at the
International Trade Commission
.
Broadcom said it will also
withdraw its complaints
against Qualcomm to the European Commission and the Korea Fair Trade Commission as part of the deal.