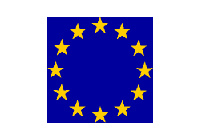 We reported that the
EU's telecom's reform efforts were under threat
when questions of how to handle Internet piracy caused a spat between Parliament and states, despite the fact that the issue was never part of the reform which focused more on infrastructure. European lawmakers worried that over two years work was under threat from a last minute debate over the responsibility of Internet Service Providers (ISP) to fight Internet piracy.
However, it now appears that the European parliament and states have come to a draft deal to resolve the argument and cut the delays.
"Subject to final agreement by all member states tomorrow I do think we have a package which will advance the European telecoms sector,"
said
Malcolm Harbour
, a British center-right member of the European Parliament.
He
continued
:
"I am absolutely delighted. It has been deeply frustrating to feel this one issue which was not in any way at the center of what we were doing could derail two years of work."
The Parliament agreed that the body of the reform must emphasize consumers' freedom to access the Internet, and that cutting of Internet access for crimes like copyright infringement should be done with the agreement of an impartial and independent tribunal, as outlined under the
European Convention of Human Rights
.