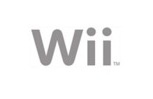 Nintendo
president Satoru Iwata has said today that the
'bizarre' Wii-no-Ma video service
will eventually hit North America and Europe.
The service, released today in Japan, the channel is set around a virtual living room that can house 8 Miis.
The Miis can relax and watch programming Nintendo has come up with in conjunction with a Japanese ad agency, and supply ratings for the video material.


"Wii-no-Ma service is available only in Japan at the start, but the overseas deployment is under planning in the future,"
added
Iwata.
"As Japanese videogames, anime or manga are very favoured all over the world, we also anticipate a great possibility of same spread for video programmes."