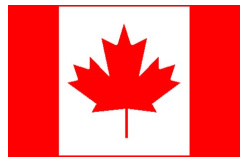 Five more Canadian citizens have been arrested and face jail time and large fines this week, after being accused of pirating and selling DVDs of new full feature releases.
The five citizens are charged with violating Canada's copyright act, which many,
including the United States
, believe are very weak. Just two weeks ago, the United States added Canada to its piracy
Priority Watch List
, calling the nation one of the worst "offenders of copyright piracy."
The current arrests are occurring at a time when the
IFPI
is telling Canada that free trade talks with Europe will be halted if the nation does not reform its copyright laws.