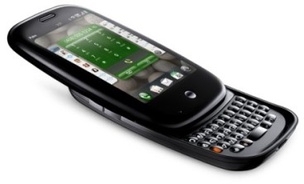 Sprint Nextel
has announced it will begin selling the hotly anticipated
Palm Pre
smartphone on June 6th for $200 USD with a new or upgraded two-year contract. The price is equal to that of the lower capacity
Apple iPhone
, the phone the Pre is most directly rivaling.
Alongside the announcement however, Sprint CEO Dan Heese did admit he expects shortages of the phone during launch week.
"We don't intend to advertise it heavily early on because we think we are going to have shortages for a while,"
Hesse
added
.
"We won't be able to keep up with demand for the device in the early period of time."
Despite the high anticipation for the new smartphone, many analysts believe it can be upstaged right from the get-go by a cheaper, updated
iPhone
expected to be launched on June 8th.
CL King Associates analyst Lawrence Harris notes,
"It would've been nicer if the device was out in the market for a longer period before any potential iPhone."