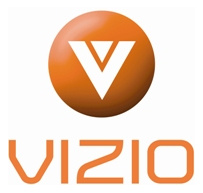 Marking the second time they have done so this year, US
HDTV
market share leader
Vizio
has sued rival LCD maker
Funai
, this time over TV patent infringement.
The suit is seeking a complete injunction of sales of the Funai TVs in question in the United States as well as monetary compensation.
The company is seeking "millions" in damages from profits realized by Funai from the sale of infringing products. The patents are related to "manufacturing, importing and distribution of HDTVs."


"Unlike Funai, our patent portfolio has not been rejected by the USPTO, we at Vizio respect the rights of intellectual property and we will not stand by while foreign competitors misappropriate our intellectual property,"
added Laynie Newsome, co-founder of Vizio.
Funai is best known for its HDTV brands
Philips, Magnavox, Emerson, Sylvania,
and
Symphonic
.