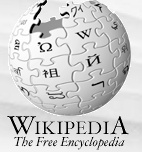 The user-edited online encyclopedia
Wikipedia
has announced today that any IP address connected to a computer owned by the
Church of Scientology
is now banned from editing contributions. The site says for years the Chruch has been editing anything related to Scientology to show it in better light.
"All IP addresses owned or operated by the Church of Scientology and its associates, broadly interpreted, are to be blocked as if they were open proxies,"
says the site's press release.
Wikipedia's arbitration committee noted that for years, computers owned by the Church had been coordinating editing techniques to make the Scientology articles biased to one specific viewpoint.


"You could imply that there is a conflict of interest,"
added
Dan Rosenthal, a media contact for Wikipedia.
"Rather than two unrelated people getting together, Scientologists were getting together, saying, 'Let's work together to make this a more pro-scientology article.'"