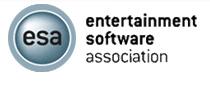 ESA
CEO Mike Gallagher has spoken out this week about both piracy and
DRM
in the gaming industry, and
GamePolitics
has made a nice summary of his remarks.
In regards to piracy:

"Piracy is a scourge. Piracy is theft, plain and simple, of the intellectual property and the creativity and the energy of the investors in this industry and the artists who make the great games. Period. Okay?"

"It's a problem of such degree that it's between two and three billion dollars a year that it costs our industry in this country alone. When you look at piracy across all of entertainment, it's a much bigger number when you put in movies and look what it's done to the music industry. So, the going-in proposition has to be a recognition that piracy is wrong, it's illegal and it should be stopped..."

In regards to DRM:

"There are business models that say, 'You know, we're going to build our business model around giving it away for free and having the revenue come in in other ways.' We [in the video game business] do that too. We do that too. But for those companies who go forward, they're entitled to protect - using DRM - to protect their content. And I realize that it is a subject of some controversy with gamers and consumers because, like other similar types of devices, most often they negatively impact the law-abiding gamer.

"But it's one of those things that we have to be vigilant about. It's vitally important to preserve the ecosystem and the jobs in the industry and the next great game. If you don't make money off of the games that are made now you're not going to see the ones that come later like you saw at the press briefings already at E3."