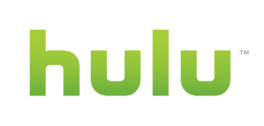 Hulu
, the joint online video site owned by
NBCU
,
Disney
and
Fox
had another strong month
in April, gaining views for the sixth consecutive month.
However, the site lost market share as YouTube and Turner Network gained even more viewers during the period.

For the month of April, 397 million videos were viewed on Hulu, up almost 5 percent from March. Hulu remains the number 3 video site in the U.S, behind the clear market leader YouTube and Fox Interactive sites which include sites such as MySpace.

Hulu's audience share fell however, from 2.6 percent to 2.4, as YouTube jumped 15 percent month-on-month and Turner Networks jumped 63 percent in the same period.