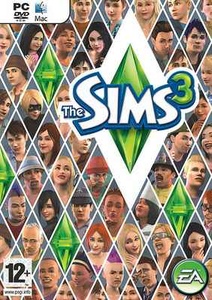 Back in May we reported that the latest edition in the blockbuster franchise
The Sims
had been leaked to P2P
, a full 15 days before its official release date.
According to
BigChampagne
data figures,
the piracy rates for the game were very high as well
, seeing 180,000 downloads in its first four days of availability.
It appears that the leak is doing nothing to hamper sales however, as
Electronic Arts
has announced today that the game has sold over 1.4 million units in its first week of availability.
The sales are combined for both the Windows and Mac editions, and the publisher says the game is having the best PC launch ever in company's history.

"With more than a dozen press awards, strong reviewer scores and positive feedback from The Sims community, we are thrilled with the success of The Sims 3 launch and the early sales indicate that we have another hit on our hands,"
added
EA Play Label boss Rod Humble.
"The volume of items created with The Sims 3 and downloaded online is a testament to how passionate The Sims players are. It's their world now, we can't wait to see everything players create and share."
EA also noted that the iPhone/iPod Touch version of the game was a raging success as well, hitting the top spot in the App Store's
Top Paid App list
in just under 18 hours.
"The game's sales success along with its strong critical acclaim demonstrates that The Sims 3 mobile experience is a worldwide hit with our customers,"
concluded
EA Mobile VP of worldwide publishing Adam Sussman.