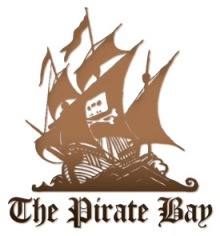 Judge Tomas Norström wasn't biased against the Pirate Bay according to a decision by a Swedish court earlier this week. Although it isn't the final word on the issue, the lower court's decision is expected to factor heavily into the Svea Court of Appeals' final ruling.
Frederik Neij, Gottfrid Svartholm Warg, Peter Sunde Kolmsioppi and Carl Lundstorm
were found guilty
of "assisting making available copyright material" in April. Their
lawyers allege
Judge Norström's membership in several intellectual property lobbying groups shows a bias against the defendants.
The lower court
concluded
he was telling the truth when he claimed he only joined these organizations to stay educated on legal issues. But does that claim hold any water?
Based on reports from Sweden it seems the judge only belongs to groups biased toward stronger intellectual property laws and stricter enforcement. If the goal is to stay educated wouldn't it make more sense to get both sides of the issues?
And how does a position on the board of an organization whose stated goal is
"to work for the development, expansion and improvement concerning the protection of intellectual property"
make you an unbiased observer?