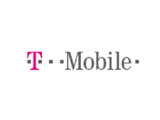 T-Mobile
has made an announcement via
Twitter
today noting that the much anticipated second Android Google Phone will be dubbed the
G1 Touch
and will be based on the
Huawei U8230
.
The device will have a full 3.5-inch touchscreen, 5
MP
camera and integrated Wi-Fi and 3G support.
The handset will also include a 3.5mm headphone jack, and will include Google Maps, Google Search and
Google Talk
as well as the Chrome-based mobile web browser.
There is no word on price or release date.