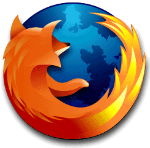 Mozilla
has announced it will be releasing the final version of
Firefox 3.5
tomorrow, the very last day of its own self imposed deadline.
The release comes little over a year after the official release of Firefox 3.0 and the distribution was accelerated by the quick release of release candidates, most of which were sent to users running 3.0.
Firefox 3.5, originally dubbed 3.1 but changed when more and more features were added to the release,
will include a
"faster JavaScript engine called TraceMonkey; a privacy mode, which some call "porn mode" for one of its more obvious applications; and location-aware browsing."
Also notably, the updated browser will include HTML5 support and other enhanced scripting features.
According to recent
Net Applications statistics
, Firefox owns 22.51 of current browser market share, behind the clear leader Internet Explorer at 65.5 percent but taking more share every day.