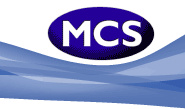 The copyright administration company
MCS Music America
has filed suit against
Real Networks, Yahoo
and
Microsoft
this week, alleging that the groups engaged in copyright infringement on some of the company's music.
The case is based on the
streaming
technology used by yahoomusic.com, rhapsody.com and zune.com which allows customers to listen to full music streams "on demand," or to download unlimited amounts for a monthly fee.
The suit alleges, according to
TGDaily
, that the music downloaded during complimentary free trials,
"stay on peoples' hard drives as long as the free trial period runs, or the monthly subscription fee is paid. To do so, the suit continues, the defendants have to obtain not only the rights for the sound recording itself, but the rights for the underlying musical competition."
MCS says it is currently the "exclusive copyright licensing administrator" for the artists and songs listed in the filing.
As part of the suit, the company is asking for $150,000 USD for each act of infringement as well as an injunction on use of the tracks in an infringing manner.