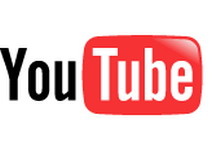 Google Inc.
is becoming more confident that its
YouTube
video-sharing service acquired for $1.65 billion in 2006 will become profitable soon. Since acquiring the site, which is used to share and view videos for free, Google has lost money due to high maintenance costs as the number of users continues to rise. Analysts have been cautious about YouTube exactly because of these high costs.
"YouTube is now on a trajectory that we're very pleased with,"
Google Chief Executive
Eric Schmidt
said during an earnings call on Thursday
. He revealed that Google is working with advertising agencies to help them to create ads suited for YouTube easily. At the Sun Valley technology and media conference last month, Schmidt also said that new advertising formats (such as pre-play ads) will draw in more revenue.
Additionally, in the past year, the number of video viewing monetized videos (videos supported by advertising) has increased three-fold.
"We're now monetizing billions of views of partner videos every month,"
Google's head of product management and marketing,
Jonathan Rosenberg
said.