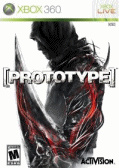 Sales of videogame hardware and software have been dropping each month (compared to the same months of 2008) largely due to a stellar sales performance all around early last year. Still, with analysts predicting a 20 percent drop in sales of (non-PC) gaming hardware, software and accessories in June, a reported 31 percent decline compared to June 2008 surprised the industry. June 2009 was the worst monthly performance for the industry since September 2000.
Sales of gaming hardware dropped 38 percent to $382 million, compared to $617.25 million in June 2008,
according to figures
from
NPD
. The
Nintendo DS
platform led the month with a still-strong 766,500 units, following by the
Wii
console at 361,700 units.
Microsoft
's
Xbox 360
console moved 240,600 units while the
Sony PlayStation 3 (PS3)
sold 164,700 units, a difference of just 12,000 units compared to the
PlayStation 2
's 152,700 tally. The
PSP
handheld moved 163,500 units.
Sales of gaming software declined 29 percent to $625.79 million, with
Activision
's
Prototype
topping the charts with 419,900 units sold.
THQ
's
UFC 2009 Undisputed
title took second place with 338,300 units sold, while the
EA Sports Active
title for the Wii came in third with 289,100 sales.
"The video games industry realized a significant decline when compared to June 2008, the fourth consecutive month of year-over-year declines,"
said NPD analyst
Anita Fraizer
in a statement.
"The first half of the year has been tough largely due to comparisons against a stellar first half performance last year, but still, this level of decline is certainly going to cause some pain and reflection in the industry."