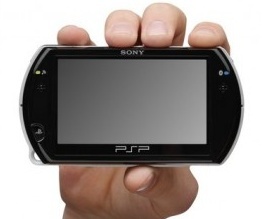 Amazon
has begun offering the upcoming
PSP Go
handheld as a pre-order item, costing $249.99 USD, months before its official October release date.
The portable will be available in black and white colorways and will remove the
UMD
drive of traditional PSPs, as well as adding 16GB of internal flash memory and a new slider design.
All games and other content can be downloaded from the
PlayStation Network
via Wi-Fi. The new design also includes Bluetooth.
Check it here:
Amazon pre-order