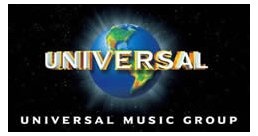 Universal Music Group
has announced a new deal with
TuneCore,
the digital music distribution company.
The agreement, says Jeff Price, founder and CEO of TuneCore, will allow the distribution company to host music for UMG's labels and artists.
The
press release
adds that "as an artist's career grows, they may benefit from having a number of artist-discovery, marketing and upstreaming opportunities within the UMG system.
"Our agreement with TuneCore highlights UMGD's commitment to a strong sales philosophy and long-term artist development,"
notes a UMG spokesperson.
"UMGD is uniquely positioned to provide the most flexible and comprehensive digital and physical distribution, sales and marketing services in the industry, all of which results in more profitable opportunities for both our labels and our artists."

"Honestly, Universal is one of the most forward thinking record labels on the planet,"
added Price.
"With this deal UMGD has truly changed the rules and the major label model by providing true choice for a musician. If an artist is doing well, there is a direct line through which UMGD can extend its hand or, via the existing TuneCore model, the artist can choose to continue to succeed on their own. It is the continuation of the shift to serve the musician."