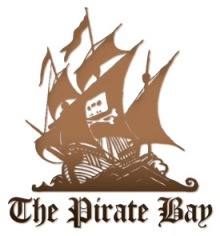 Ten major movie studios have joined the Swedish legal-threat frenzy and
have sued The Pirate Bay
. The studios, including
Disney
,
Warner Bros
,
Sony Pictures
and
Columbia Pictures
have demanded a court order in Stockholm, Sweden for TPB to cease and desist helping its users to share movies whose copyrights are owned by the studios in question.
"We've been forced to seek a court order demanding that they stop the spreading of these roughly 100 films and television programmes"
, the studios' attorney in Sweden told to
The Local
, Swedish online news service. Studios' request for injuction involves TV shows such as
House
and
Grey's Anatomy
and movies including
Matrix
and
Harry Potter
series.
Studios name the TPB admins as the defendants, including Fredrik Neij, Gottfrid Svartholm Warg and Peter Sunde, as well
Black Internet AB
.
"They've been sentenced to prison for criminal activities but haven't stopped carrying out those activities"
, studios' attorney told in an interview.
Studios join a
legion
of other
content owners
who have previously sued the company.