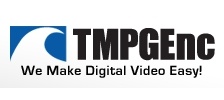 Review: TMPGEnc Authoring Works 4
Today we will be reviewing the excellent shareware program
TMPGEnc Authoring Works 4
, powerful software used to author DVDs from all types of video sources.
If you would like to download a free trial of the software from Pegasys, you can do so here:
Free trial
Getting Started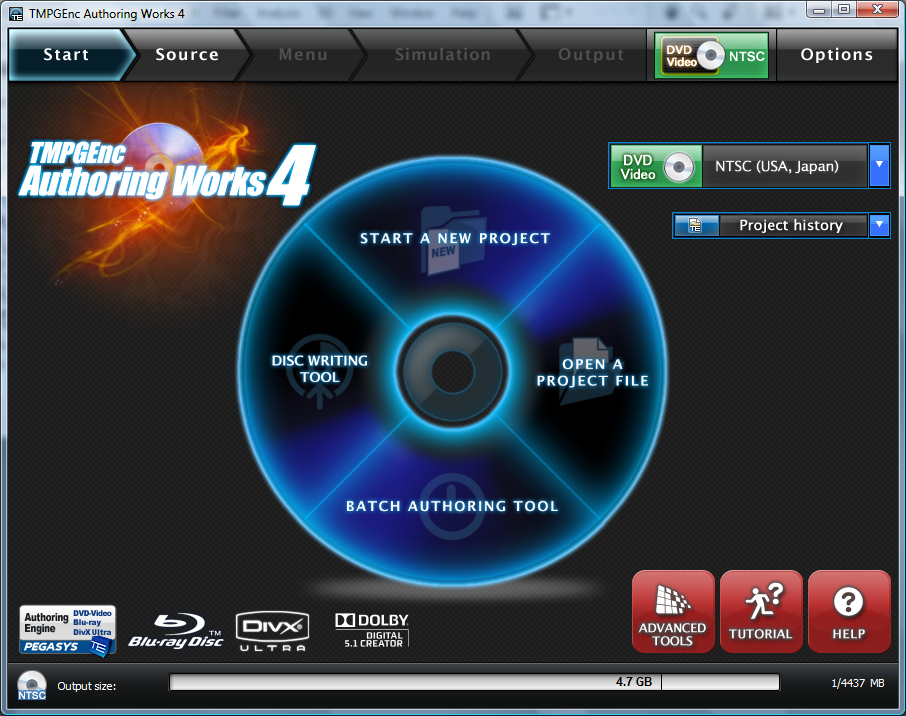 At first glance, TMPGEnc has an easy interface. There are four options,
Start a new project, disc writing tool, open a project file
and
batch authoring file
. As can be deduced, starting a new project will lead you to the starting steps of authoring a new project. You can open an older, saved project with the second option, or you can burn a project with the disc writing tool.
Starting a New Project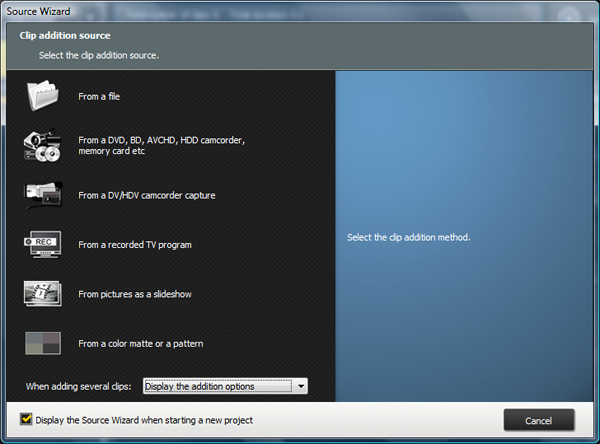 I would first implore you to head over to
Options
and set all output folders to where you want them. Then head over to
Start a New Project
. You can choose between using a file from your PC, from a camcorder, from a disc (including
Blu-ray
) or even from a color matte. I chose an HD trailer, from my computer. It was a
WMV
file, but most file types work.
Editing the file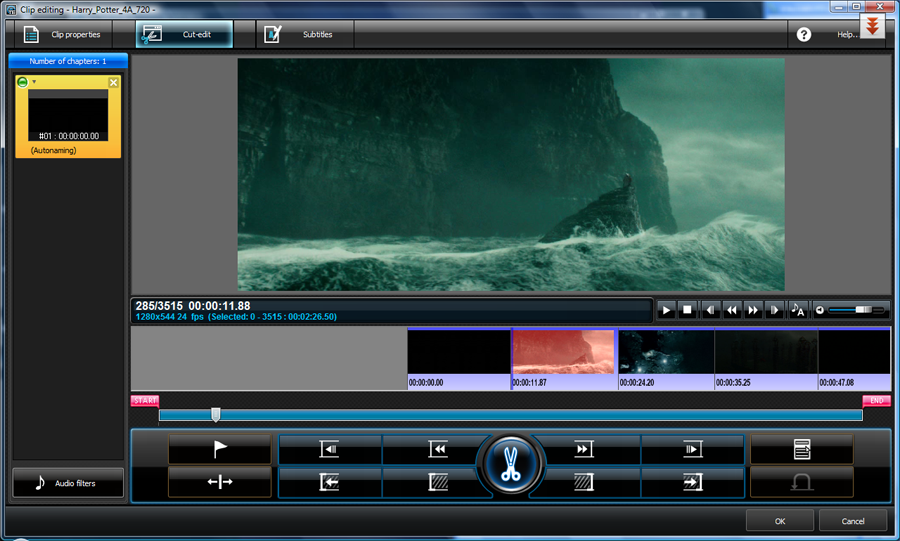 You can now edit the file to your liking, cutting, adding transitions, boosting audio (in
Audio Filters
) or even adding
Subtitles
, via the subtitles editing tab, on the top (next to clip properties and cut edit). In clip properties, you have more powerful options as well, including the ability to add more files, add new audio streams, or set the
framerate
,
aspect ratio
or
display mode
. If you are unprepared to set these manually, the program smartly does it automatically. The subtitle menu is straightforward as well, allowing you to add multiple subtitle streams (different languages, perhaps) as well as allowing you to go to exact seconds to start the subtitles (as well as change font, size, etc).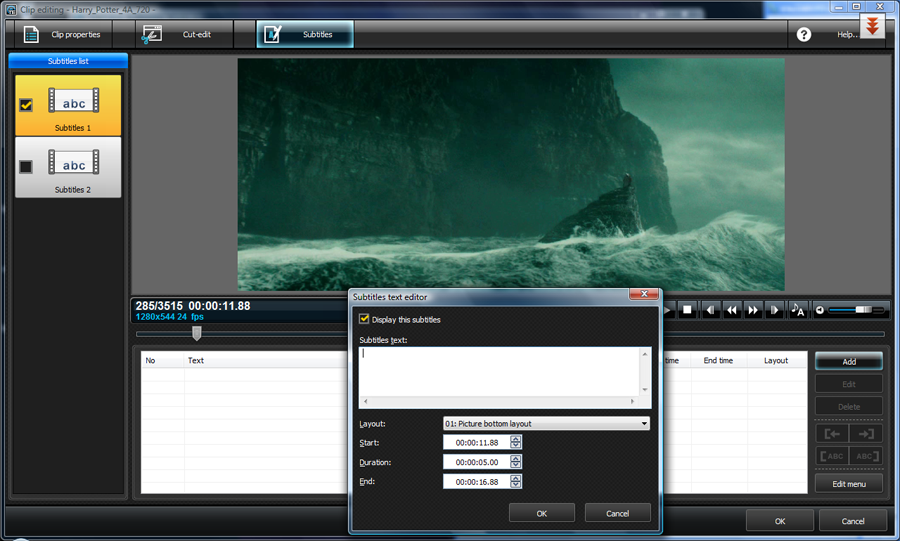 Menu
The next tab is the
Menu
screen. You can manually choose the format (either Widescreen or 4:3 full screen) and then whether you want to make a menu based on a template or completely custom. There are some nice templates, and all are easily editable. You can also choose to have no menu, choice is up to the user. I have selected
custom menu
.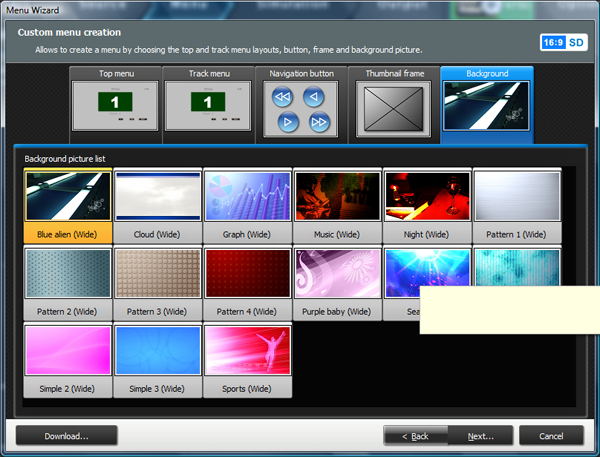 From here you can choose from tons of top menus, top tracks, navigational buttons, thumbnail frames and backgrounds. If you make a mistake, you can always go back and edit. The program will also save your preferences in case you forget to save and will remain there the next time you open. To edit the text in the menu, as well as colors, or add audio, and even effects, hit the
Page Editor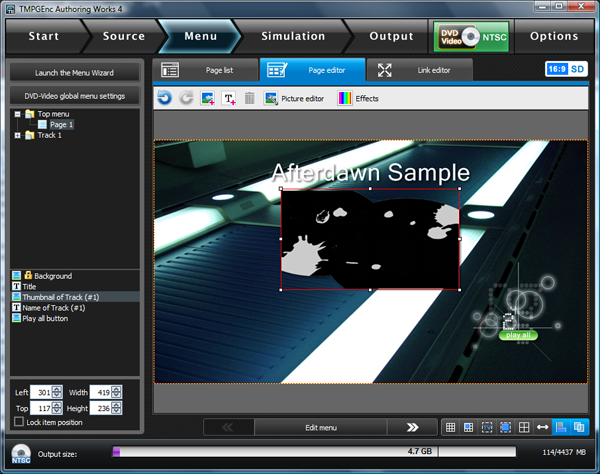 I have not made the prettiest menu in the world, but if you take your time you can make some excellent work.
Simulation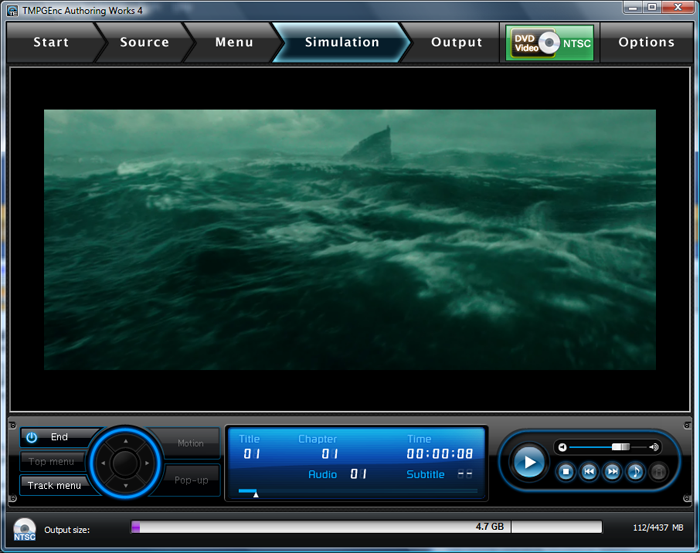 The next part of the progression is the
Stimulation
, aka the "preview. Here you can preview your menu and your edited clip before actually encoding. You can always go back and edit if you do not like what you see.
Output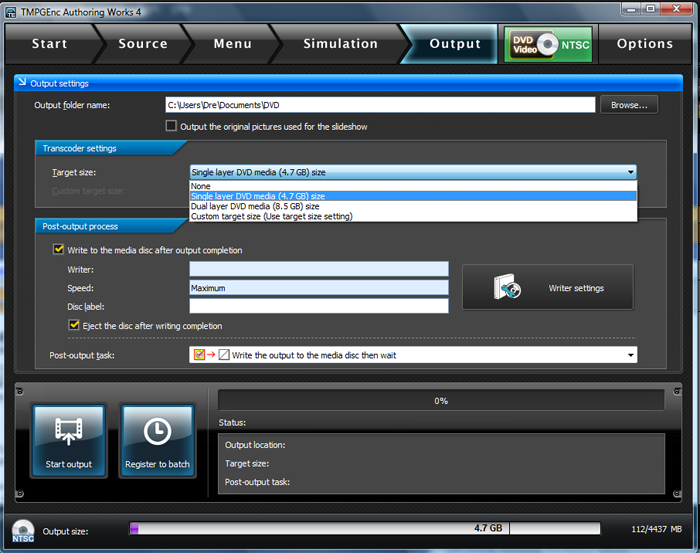 All that is left is to output your file, so head to the output tab and choose the
target size
you want your file authored too (I chose single layer DVD). Also, select where you want the files outputted to. You can also choose to burn the output to disc, by selecting
Write to the media disc after output completion
. If you do not, you can always burn the authored video later using TMPGenc and their Disc Writing tool.
Disc Writing Tool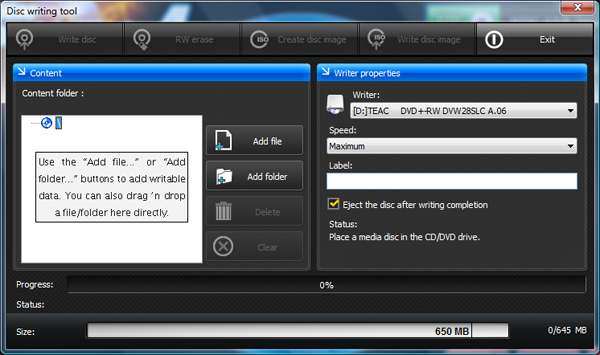 If you did not choose to burn before, you can do so from the starting page, using the disc writing tool. Hit
add file
or
folder
and select the file. Choose your burner and your speed (8x should be standard).
Overall, the software is very easy to follow, has a good interface, and is very powerful. Authored video gives good quality and the variety of inputs and file formats is great as well. If you like simple, but powerful authoring software, TMPGEnc Authoring Works 4 is a smart choice.