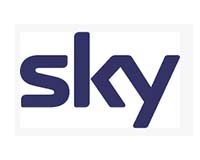 BSkyB
has announced it will become the first broadcaster in Europe to offer a
3D
TV channel, beginning next year.
The channel will offer sports, movies and other entertainment, in 3D.
The company had expected to have the channel ready by 2011 but has pushed harder to get the 2010 rollout because there has been an unexpectedly large growth in
Sky+ HD
set-top boxes, which can broadcast the 3D stations.
Sky says Sky+ HD box owners have doubled in the last 12 months, from 650,000 to 1.3 million.
To watch the programming however, users will need a "3D ready" HDTV, along with special 3D glasses. The sets will not be available in the UK until early 2010 and are usually a 60-100 percent premium from current LCD prices.

"3D is a genuinely 'seeing is believing' experience [and] next year we will make our HD boxes work even harder for customers by launching Europe's first 3D TV channel,"
adds Brian Sullivan, the managing director of Sky's customer group, via
Guardian
.