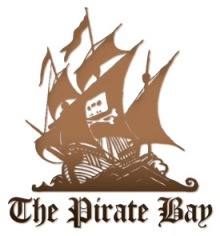 According to his latest blog post,
The Pirate Bay
founder and spokesperson
Peter Sunde
is stepping down from his position, hoping to move along with his life, one that has been under media scrutiny for years now.
Says the
post
:
"The past years I've been very active in the discussion of the current state and the future states of the internets. It's an important cause and I will not give the fight up.

However, I have decided to not be the spokes person for The Pirate Bay anymore. The reasons are many but most importantly it takes too much of my time. I want to build something new and I want to focus my energy in a different direction. I have projects waiting to be finished, a book is waiting to be finalized and many more books are waiting to be read.

Our issues has been raised to another level and it's time for biological dispersal. At the same time, I have a feeling of being sessile when I need to be the most motile creature ever. The regeneration will continue with me in another place.

Today marks the end of a small era for me, but I am simply leaving a role in order to be a person instead.

Sometimes when you draw on the foggy insides you find what you're after."
The Pirate Bay is currently under a bundle of lawsuits from all types of trade groups and media groups and is under acquisition by a software company that wants to take it legal.