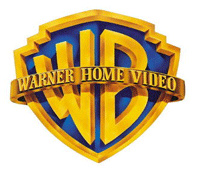 Warner Home Video
has sued the "disc destruction" company
IWMB
for $10 million USD, claiming that the company was not destroying the DVDs and Blu-rays as promised, and instead selling them for full profit.
The company has a contract in place to destroy excess title inventory caused by retail returns of unsold movies, but instead, alleges Warner, they sell
the movies
at below market prices to small retailers. Warner claims IWMB has already sold 750,000 of the discs.
The studio is claiming that they stand to lose over $10 million in revenue due to IWMB's actions, because the cheaper products cannibalize Warner's market priced movies.
"The illegal sales of Warner product have caused WHV substantial injury and unless enjoined, threaten irreparable harm to WHV,"
reads the lawsuit, via
VideoBusiness
.
"Defendants' sale of the Warner product at lower-than-market prices not only deprived WHV of the benefit of possession of the product, but has also undermined and diluted the value of the home video titles."