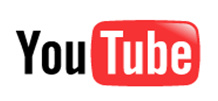 YouTube
has posted
"Community Guideline Tips"
on its Community Guidelines page, clarifying what kind of content will prompt a video removal by the site. YouTube's user-driven video flagging system helps it to remove inappropriate content, and according to YouTube, staff work
24 hours a day, 7 days a week
to ensure that the site's contents stay acceptable for viewing.
Still, it has published some tips on the Community Guidelines page, probably due to some criticism of the guidelines being too vague to determine what would be inappropriate in cases. Here are some examples...
Hate Speech
"Hate speech" refers to content that promotes hatred against members of a protected group. For instance, racist or sexist content may be considered hate speech. Sometimes there is a fine line between what is and what is not considered hate speech. For instance, it is generally okay to criticize a nation, but not okay to make insulting generalizations about people of a particular nationality.
Shocking and Disgusting
The world is a dangerous place. Sometimes people do get hurt and it's inevitable that these events may be documented on YouTube. However, it's not okay to post violent or gory content that's primarily intended to be shocking, sensational or disrespectful. If a video is particularly graphic or disturbing, it should be balanced with additional context and information. For instance, including a clip from a slaughter house in a video on factory farming may be appropriate. However, stringing together unrelated and gruesome clips of animals being slaughtered in a video may be considered gratuitous if its purpose is to shock rather than illustrate.
Copyright
When you create something original, you own the copyright for it. Likewise, when other people create content, they may have a copyright to it. As a creative community, it's essential that everyone on YouTube respect the copyrights of others. If you're not sure if something will violate someone's copyright, the safest thing to do is to create something completely original, with images and audio you've created. If it's all yours you never have to worry about copyright—you own it. If you've recorded something from a DVD, videotaped your TV screen, or downloaded a video online, don't post it unless you have permission.
Privacy
If a video you've recorded features people who are readily identifiable and who haven't consented to being filmed, there's a chance they'll file a privacy complaint seeking its removal. We'll notify you if that happens and give you a chance to edit and re-upload your video before we act on the complaint. If we do remove your video for privacy reasons, don't upload another version featuring the same people. Chances are those people will file another privacy complaint or report you for harassment. Don't post other people's personal information, including phone numbers, addresses, credit card numbers, and government IDs. We're serious about keeping our users safe and suspend accounts that violate people's privacy.
Harassment
It comes down to respect. YouTube is all about sharing and interacting with the community in respectful ways. If you're not sure whether a video or comment you've made crosses the line, follow a simple rule of thumb: if you wouldn't say it to someone's face, don't say it on YouTube. And if you're looking to attack, harass, demean, or impersonate others, go elsewhere.
Impersonation
Impersonating another user by copying someone's exact channel layout, using a similar username, or posing as that person in comments, emails or videos is considered harassment. If you want to keep your account, stay away from participating in any form of impersonation or harassing activity on the site.
For the other Guideline Tips posted by YouTube with regard to threats, videos that feature children, illegal activity, sex and nudity etc. check the
Community Guidelines
page (you may have to change your setting to Worldwide when logged in).