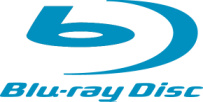 It's not exactly a headline any of us would have expected soon just a couple of years ago, but the former cheerleader of the HD DVD format,
Toshiba
, has applied to join the
Blu-ray Disc Association (BDA)
. The company is set to introduce products that use the Blu-ray format, which beat the HD DVD format in becoming the standard disc format for High-definition video content.
"As a market leader in digital technologies, Toshiba provides a wide range of advanced digital products, such as DVD recorders and players, HDTVs and notebook PCs that support a wide range of storage devices, including hard disk drives (HDD), DVD, and SD Cards. In light of recent growth in digital devices supporting the Blu-ray format, combined with market demand from consumers and retailers alike, Toshiba has decided to join the BDA."
a statement from Toshiba reads.
Toshiba aims to introduce digital products that support the Blu-ray format, including
BD
players and notebook PCs integrating BD drives, in the course of this year. Details of the products, including the timing of regional launches, are now under consideration.