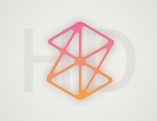 Amazon
and other sources are now displaying the price you will have to pay if you are interested in investing in one of
Microsoft
's
Zune HD
portable media players. Amazon has the
Zune EHD-00001 HD 16GB Video MP3 Player
priced at $219.99, and the
Zune HD 32GB Video MP3 Player (Platinum)
priced at $289.99.
It's unclear how much the players will cost in the UK and other European countries in the event of a launch, but $220 is roughly £133/€155 and $290 is roughly £175/€204. The Zune HD features a 3.5-inch Organic Light-emmiting Diode (OLED) screen in a
16:9
display aspect ratio.
The Zune HD, which also features a
HDMI
port and a HD Radio receiver, is expected to become available in North America next month, with Amazon
not revealing any launch date
for the products (but of course, Amazon U.S. has market both models as available for pre-order).