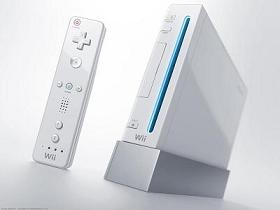 The
Nintendo Wii
console has sold over 800,000 units in the United Kingdom since early January, according to data obtained by
GamesIndustry.biz
earlier this week. Some confusion had arisen from a
GAME
financial statement which would suggested that the
Wii
and
DS
performances had slowed considerably in the UK.
The newer
Nintendo
DSi
model has sold 370,000 units in the UK since it emerged, giving it a faster rate of sale than the original DS and
DS Lite
in its first four months. Still going strong however, the
Nintendo DS Lite
has sold 680,000 units in the UK in 2009 so far.
The numbers put the Nintendo consoles in a familiar strong position in the UK. The Wii console has an estimated total sales of 5.5 million in the region, followed by the DS at 1.6 million, the the DS Lite revision at 7.5 million and the new DSi at the previously stated 370,000 units.