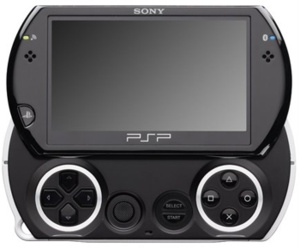 Sony
has told
GI.biz
today that the
PSP Go
will be finally headed to the UK on October 1st, launching with a retail price of GBP 224.99.
The handheld sells for $249 USD and EUR 249, which is what the the original "fat" version sold for in 2005, however the handheld is selling at a premium in the UK, where it originally sold for GBP 199.99.
Also beginning October 1st, and
announced at GamesCom
, Sony will be launching
PSP Minis
, small games (100MB and under), that looks like direct competition to
Apple
and
iPhone App Store
. Sony says their will be 50 titles available by the end of the year.
Additionally, the PSP will get a "Digital Reader" by December, that will allow users to read comic books on their handheld from Marvel.