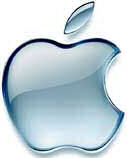 Apple Inc.
has revealed that it will play host at a media event on September 9, where the company is widely expected to show off a new updated line of
iPod
portable media players. Of course, Apple, as usual, has not revealed anything about what will be unveiled, but in recent years the company has constantly chosen September to reveal new iPod models in time for the holiday season.
An invitation sent out to media outlets features an iPod with a tagline:
"It's only rock and roll, but we like it."
Analysts are expecting that new iPod Nano and Touch models will feature a digital camera, with the Touch possibly stretching to a video camera. Sales of iPods in the quarter to June were down 7 percent to 10.2 million units, but it hasn't moved the company's dominance in the market.
Some more enthusiastic Apple fans are hoping to see Apple's rumored new tablet device, dubbed by Analysts as
"iPad"
, unveiled at the event next week, but Analysts warned that it is
unlikely to show up
until either later on in the year or sometime during 2010. It has not even been confirmed to exist as of yet.
Another question lingering in the media is whether or not the September 9 event will feature a public appearance from Apple CEO
Steve Jobs
, who returned to Apple in May after a six month leave, in which time he underwent a liver transplant.