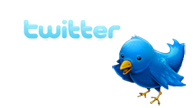 The
NFL (National Football League)
has started a new
Twitter
policy this week, prohibiting players, coaches and team personnel from Tweeting for the entire duration of a game, including the 90 minutes before and 30 minutes after.
There were no other restrictions.
Says the official
announcement
:
"The growth of social media platforms such as Twitter and Facebook has created important new ways for the NFL and clubs to communicate and connect with fans. The NFL has been at the forefront of the use of new media and will continue to emphasize innovative and appropriate use of these new forms of communication."

Players and other personnel were already barred from using cell phones, computers and other electronic devices during the game, but the amended rules specifically name Twitter now, given its strong growth in such a relatively small period.
The policy now reads:
"Coaches, players and football operations personnel are permitted under league policy and with club permission to use social media on game day during specific time periods before and after games... up to 90 minutes before kickoff and after the game following media interviews."