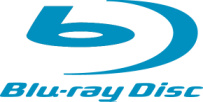 Sony Pictures Home Entertainment
is set to start including
Descriptive Video Service
features to upcoming
Blu-ray
Disc releases. DVS is an audio feature that can help those with vision problems with their viewing experiences by adding narration of important visual elements on screen, during times mainly where there is no dialog.
The DVS features that will be used are developed by
WGBH Media Access Group
, which focuses primarily on solutions to make mass media accessible for disabled people. The group estimates that around 12 million movie watchers have some form of vision problem.
The first Blu-ray title from Sony Pictures set to include this feature is
The Taking of Pelham 1 2 3
, which is due to be released on November 3.
Other Sony Pictures releases that
will include this feature
are
District 9
,
Julie & Julia
and
The Ugly Truth
, none of which have had their release date revealed by the studio just yet.