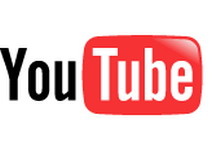 According to industry sources, the popular online video sharing site
YouTube
may begin offering movie rentals by the end of the year, as parent company
Google
is currently in talks with the major movie studios.
The negotiations have stalled on only two issues, say the sources, which are pricing and "agreed-upon release date."
The pricing will likely be in line with current rental models, such as those offered by
iTunes, VUDU
and
CinemaNow
which each offer
the movies
for between $1.99 and $3.99 USD, with 24-hour viewing periods once you have started watching the movie.
Studios very close to already signing deals are
Lions Gate, Warner Bros., MGM
and
Sony
, likely because they all currently have working revenue-sharing relationships with the
streaming
site.
Google declined comment on the speculation, as did the studios.
If the sources are accurate, YouTube could begin testing the rental service later this month, as a three-month "beta." Studios would receive about 60 percent of all revenue from the rentals, but that number could vary from studio to studio, adds the sources.