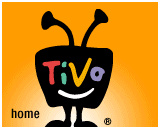 Dish Network
and
Echostar Corp.
have been ordered by a federal Judge to pay about $200 million to
TiVo Inc.
for violating a permanent injunction that stemmed from a 2004 lawsuit. The lawsuit was brought by TiVo when Dish was distributing DVRs that contained an emulation of TiVo's
"Time Warp"
feature that enables the pausing of live TV or re-winding.
TiVo won its initial lawsuit against Dish, and Dish was ordered to pay $105 million to TiVo. While the case was on appeal, Dish decided to take a workaround solution and downloaded modified software to DVR's in use by its customers. TiVo protested saying the workaround software still infringes its patent and prevailed when it asked a District court for an injunction.
In June, the federal court found that Dish Network had violated the injunction. TiVo has asked that Dish be made pay $1 billion for using the technology between April 2008 and July 2009. Judge
David Folsom
of the U.S. District Court in the Eastern District of Texas awarded TiVo $110 million in damages and $90 million in sanctions.
Dish said on Friday that it did not believe the sanctions were warranted, but was happy that the court rejected TiVo's request for $1 billion.
"The decision confirms our belief that we designed around TiVo's patent in good faith,"
Dish said
in a statement.
"We believe that we ultimately will prevail on appeal."