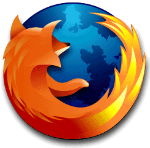 Mozilla
's recent product roadmap has dated the release of
Firefox 4.0
, the next major update of the popular web browser, for October - November 2010. The version will offer a new user interface and multi-touch gesture support. Of course before Firefox 4.0 is released, there will be many upgrades set to be released of the browser, such as
Firefox 3.6
and
Firefox 3.7
.
The releases made before Firefox 4.0 will improve Javascript handling performance, improved
"form completion tools"
, pageload enhancements and more. This report however is currently classed only as a draft, and therefore it could change between now and the time that Firefox 4.0, or any of the in-between versions are released.
One thing that
is expected
with Firefox 4.0 however, is for every individual tab open in the browser window to have its own separate process, like they do in
Google Chrome
. This reduces the risks of losing a browser session when you have multiple tabs open.