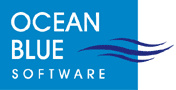 Ocean Blue Software
, based in the UK and Hong Kong, has developed
"talking"
digital TV technology in conjunction with
The Royal National Institute of Blind People (RNIB)
. The technology is developed for set top boxes and televisions, and the developers say millions of people worldwide could gain from an improved experience of TV.
On-screen text such as TV programme guides, digital displays and menus will be brought to life with the power of speech because of the new technology. It is hoped it will be adapted across the consumer technology market, offering real benefits to millions of people with sight problems and different forms of impairment around the world.
The technology is now an IABM Design Awards Candidate for 2009.
"We are absolutely thrilled to have been shortlisted for the prestigious award,"
commented Ocean Blue Software CEO
Ken Helps
.
"Ocean Blue constantly strives to develop innovative solutions for the digital TV industry, so we are very pleased with the nomination and look forward to the awards ceremony next month at IBC Amsterdam."
It is compatible with consumer products, such as televisions, that have screen-based menu systems and converts on-screen text into speech output.
"We are really excited by this development as it has the potential to significantly improve the lives of nearly 8 million people in the UK alone. These include the blind, visually impaired, deaf, severely dyslexic and the elderly, who can all benefit from this advance in technology,"
said
Steve Tyler
, the RNIB's Head of Innovation and Disability Access Services.