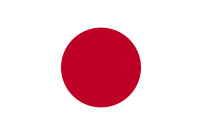 Japanese mobile operators may be forced into
packet
inspection on their mobile networks to identify and cut off pirates. A user who was found to be sharing infringing files over the mobile network would be warned about the activity and then disconnected if it persisted, or alternatively their phone could be rendered unable to play music.
In Japan, handsets are branded, supplied and managed by the network operators themselves. Every year, about 330 million tracks are sold legally and delivered over-the-air in Japan. It is estimated that as many as 400 million tracks are shared illegally each year.
The prospect of cutting off repeat offenders is expected to be discussed next week by the
Recording Industry Association of Japan (RIAJ)
and the
Telecommunications Carriers Association
.
Representatives of the
Internal Affairs
ministry will
reportedly
also be present. Japan just recently had a much-publicized change of government, and observers will be wondering if the new administration's need to make friends in the industry will influence a decision in favor of the motion.