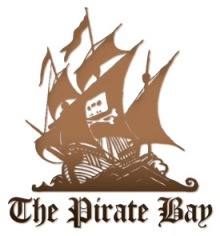 Its seems increasingly improbable that the
Global Gaming Factory X
would acquire Swedish torrent site
The Pirate Bay
. GGF was today kicked out of the Swedish stock exchange
Aktietorget
for
giving investors false information
. The company also broke several other rules within the stock exchange and therefore no transactions are allowed anymore.
According to Aktietoget, GGF gave false information about their financial situation and deals with media corporations. Aktietorget says GGF didn't have the money to buy TPB or deals with copyright holders it claimed to have.
The stock exchange of GGF
came to a halt
couple weeks ago when Aktietorget said the company "lacks the ability to inform its stockholders in a correct, relevant and credible way."
Head of GGF
Hans Pandeya
admitted
that he gave out some misinformation but didn't do it on purpose. He also promised to pay out TPB by himself if the investors wouldn't join the purchase. However, Pandeya has over 100,000 dollars of
unpaid taxes
and can't turn GGF stocks into money because the company is no longer listed anywhere.
Global Gaming Factory is
supposed to acquire
The Pirate Bay for 60 million SEK (currenty 8,5 million USD).