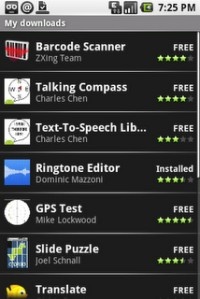 According to
AndroLib
, the popular website used to browse
Android Market
apps from your PC, the relatively new Market has just hit 10,000 applications, a strong milestone for the platform.
In comparison however,
Apple
CEO Steve Jobs recently announced that the iPhone
App Store
has
over 75,000 applications available as well as 1.8 billion downloads
so far.
Checking AndroLib's statistics page, we can see that the
10k milestone was recently hit
, with a good majority of the applications (65 percent) being free.