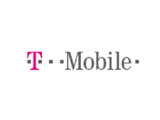 According to
TmoNews
,
T-Mobile
will begin taking pre-orders for the much-hyped
Motorola Cliq
on October 19th in the United States, with actual release date set most likely for around November 10th.
On average, T-Mobile begins pre-orders three weeks before official release date.
The source has the leaked ad page, but that should be enough for time being.
The company
recently announced
that the same phone, dubbed the Dext however, and with some subtle differences, will hit the UK via the carrier Orange beginning later this month as well, with pre-orders beginning on the 22nd.
The Dext will also be headed to South America and the rest of the EU, added the company, but just like with the US Cliq release, there is no set time table.
As is now standard, the phone has 3G, Wi-Fi,
GPS
, a 5MP camera, and a 3.1-inch 480x360
resolution
touchscreen as well as QWERTY keypad. Notably, the device is lacking the trackball found on most Android devices.
Official specs say
the phone uses Android 1.5, but rumor has it the device will ship with 2.0, Google's upcoming promised
firmware
upgrade.